Multinational & multilingual business search engine
We break localization & communication barriers
Claim & Get Started Today!
Present your business to future Clients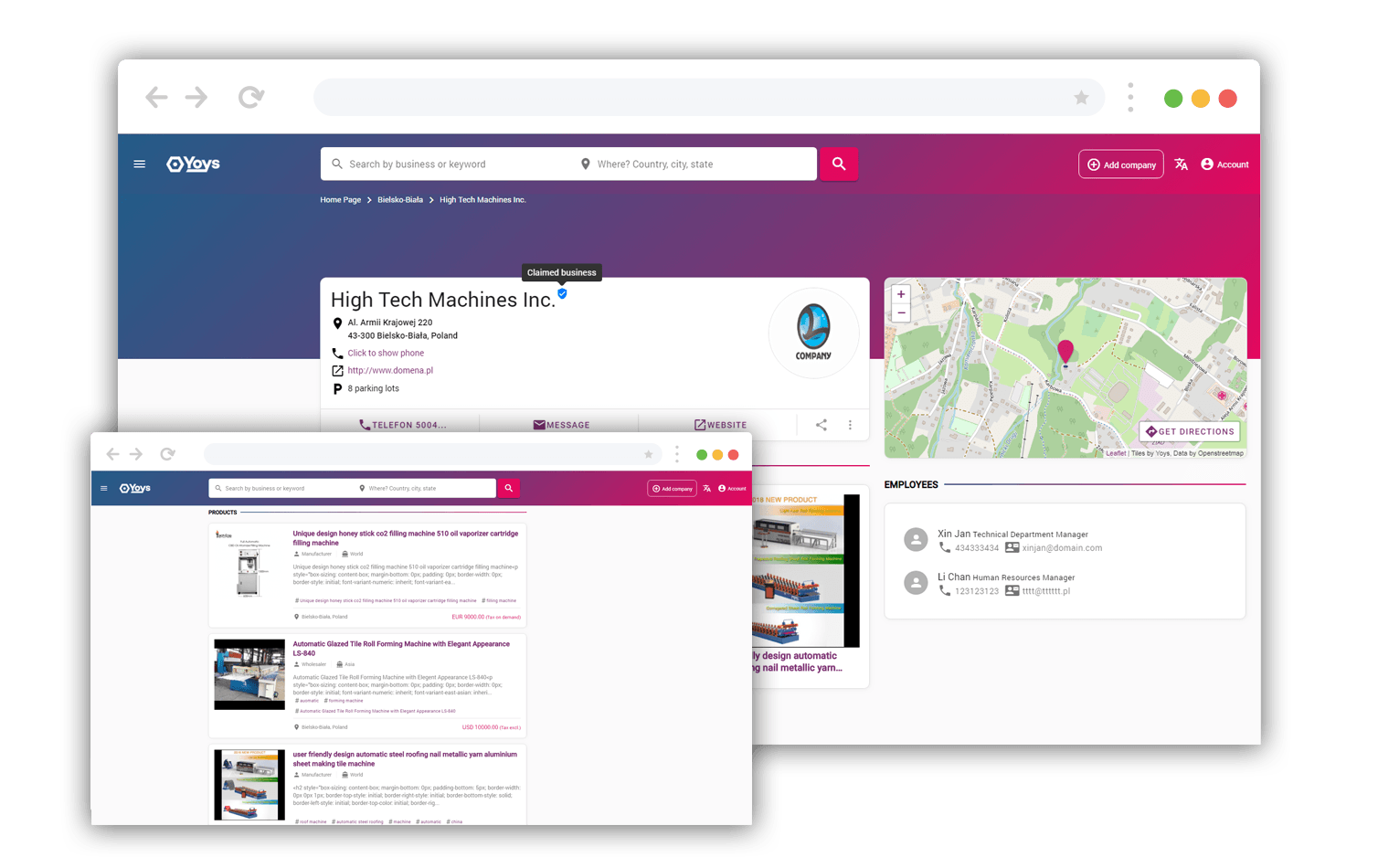 1- Claim

Your businss is probably already listed on Yoys. Best way to start managing your business listing is by claiming it so you can update.

2- Promote

Promote your business to target customers who need your services or products.

3- Engage & Convert

Turn your visitors into paying customers with exciting offers and services on your page.
Latest companies
Find company by business category
300 Richmond Road, Auckland
182 Vivian Street, Wellington
109A Gorge rd, Queenstown
Great South Road 781, Auckland
Herries Lane 2, Lake Hayes Estate
22 Ormiston Road, Auckland
Cajero Place 14A, Auckland
Popular categories
Find company by business category